Have your own Decorative Screen Retail Showroom with QAQ Architectural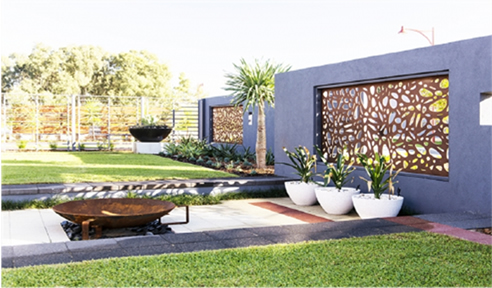 QAQ Architectural is a popular designer and manufacturer of decorative screens and panels in Australia. Their products feature a wide range of striking patterns, materials and finishes that are suitable for residential and commercial properties with different styles and aesthetics.
QAQ Architectural allow people to start their own decorative screen retail showroom by redistributing their products. These products are not difficult to resell due to their impressive quality and stunning designs ranging from Asian to European and classic to contemporary. The versatility of their screen products are maximised due to the various materials that they are available in such as MDF, Compressed Hardwood, Aluminium, Mild Steel, Plywood, Corten, Aluminium Composite, Acrylic and Q-Board(PVC).
Decorative screens and privacy panels by QAQ Architectural can be used for all sorts of applications, may it be for decorative purposes or as functional installations, indoor or outdoor - another quality that makes them highly sellable. Screen sizes come in the maximum size of 3600mm x1200mm with its thickness depending on the material used. Density Fibreboard has a thickness of 12mm and 18mm and is usually the selected material for privacy screens and 3D wall panels. Lighter weight materials like Acrylic features impact resistant properties that make them an alternative material to glass. With a thickness of 3mm or 6mm, Acrylic is also a great material because of its wide range of colours and finishes like solid, transparent, translucent and mirror.