Become a Decorative Screen Stockist with QAQ Architectural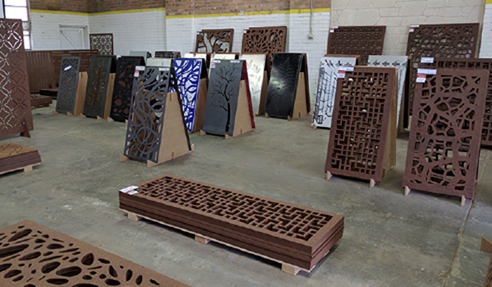 Indoor and outdoor decorative screens are viable additions to any landscaping, gardening and interior decorating products and services company. It is a growing trend that attracted 49 distributors to offer QAQ Architectural's decorative and privacy screens across Victoria, New South Wales, Queensland, South Australia and Western Australia.
QAQ Architectural's Platinum Stockist, Living Effects recently launched their retail outlet store in Melbourne. Living Effects offer alternative solutions for fencing, garden walls, pergolas, outdoor entertainment areas as well as for interior requirements.
Decorative Screen Design Flexibility
Living Effects and other distributors experience great benefits of selling QAQ Decorative screens because of the product's visual and aesthetic appeal. From European to Asian, classic to contemporary, decorative and privacy screens can adapt to design styles with a wide range of materials such as Compressed Hardwood, MDF, Aluminium, Corten, Mild Steel, Plywood, Aluminium Composite, Q-Board(PVC) and Acrylic.
Screen sizes vary with a maximum size of 3600mm x1200mm. The thickness differ depending on the material. The Medium Density Fireboard, a material that can also be used in Decorative Screens, Privacy Screens and 3D Wall Panels, has a thickness of 12mm and 18mm. Acrylic is another notable material. It is lightweight, impact resistant and an ideal alternative to glass. Its thickness can either be 3m or 6mm. What makes it stand out is its many colours that can be solid, translucent, transparent, and mirror.