Creative Laser Cutting Project Ideas from QAQ Architectural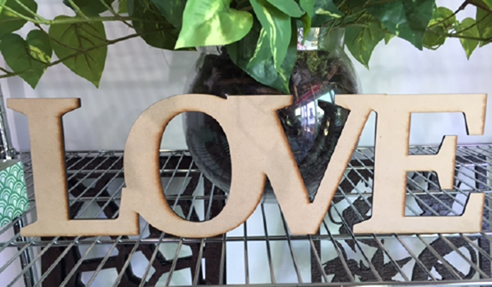 Laser Cutting can be as creative as other forms of visual art. Like graphic design, painting and sculpture, Laser cut embellishments have become a new media for style and self-expression for both commercial and residential properties.
The Shaker Design Philosophy states "Don't make something unless it is both necessary and useful; but if it is both necessary and useful, don't hesitate to make it beautiful."
QAQ Architectural have infused a combination of artistic values and technology in making, not only their staple products Decorative and Privacy screens, but developed other projects such as Customised Laser Cut Living Room Tables, signages and plaques, lifesized cutouts and lightboxes. Here are a few ways on how QAQ can help designers make their concepts possible.
Customised Laser Cut Living Room Tables
Technology is a precursor to the development of modernist furniture design. With the goal of displaying timeless artistry with precision, QAQ Architectural have made strides in creating living room tables that will surely captivate people's attention. The Cayman design cut in white aluminium composite panel forms a durable and visually appealing table. To make the table fully functional, place clear glass on top of the custom screen.