Indoor Decorative 3D Panels for Commercial Spaces from QAQ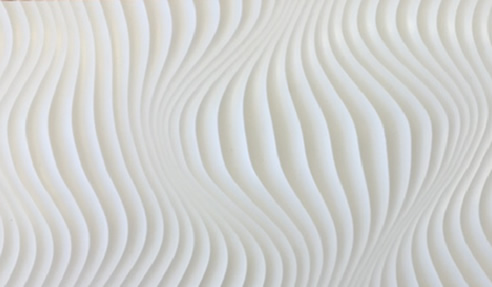 Indoor decorative 3D panels are making waves in the commercial industry. With the rise of social sharing in the "point and shoot" era, when people take pictures of nearly anything of interest, it has become an effective means of establishing online branding and presence. Customer based social sharing has the ability to extend reach to a wider audience and as a result, promote interest and increase foot traffic. Business owners are continuously re-designing and reinventing parts of their establishment's interior to infuse fresh, stylish and share-worthy elements like 3D Wall Panels.
3D Wall Panels are textured panels carved with various patterns to achieve a high impact focal point. QAQ Architectural, manufacturers and designers of quality decorative and privacy screens, have recently launched a line of 3D panels made with medium density fireboard (MDF).
Each panel comes in 5 different sizes with a maximum size of 3600mm x 1800 mm. Their newest line has 13 designs perfect for commercial applications such as, hotels, salons, restaurants, retail and other businesses. Here are a few examples: