Customised Indoor Decorative Screens from QAQ Architectural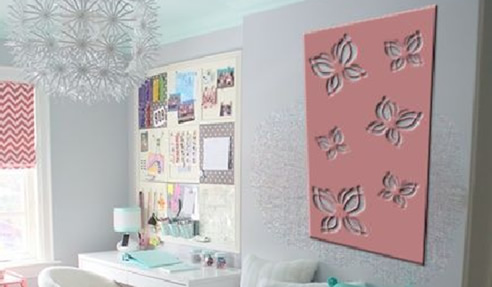 Design ideas for kids' rooms with QAQ Architectural
Designing or remodelling kid's rooms is a personal affair not only for the homeowner's children, their parents, but also the designers. Colour, lighting, a touch of the child's personality, the parent's need for practicality, the designer's personal touch, it's a mix of different deciding factors all in one space.
Parents have a tendency to go overboard with the decoration by painting the room, adding wallpaper or wall stickers, and decorating with permanent accents. Because of their eagerness to please their kids at the time of decoration, they often forget that kids grow up. Along with children's growth comes the development of their personal tastes. There will come a time when kids will grow out of their childhood room, and parents will have to re-decorate.
One way to overcome this predicament is to place easily replaceable and customisable elements such as decorative screens. Decorative Screens are like paintings. They are installed on a wall and become the room's centrepiece or provide accent to the overall look and feel of the space.
QAQ Architectural designs and manufactures decorative screens for indoor and outdoor spaces. They have the ability to customise based on the designer's specifications thanks to their highly skilled team of interior decorators and CNC Cutters.
One example of an effective decorative design is the butterfly screen. Whimsical, creative and bright, butterfly screens are symbols of transformation, a perfect metaphor for a girls' room. There are 17 colours available for Acrylic material while Perspex has a variety of solid and translucent colours. Acrylic/Perspex is lightweight, impact resistant, cost-efficient, and a great alternative to glass. The thickness is between 3mm and 6mm.