Zip Chilltap from Zip Water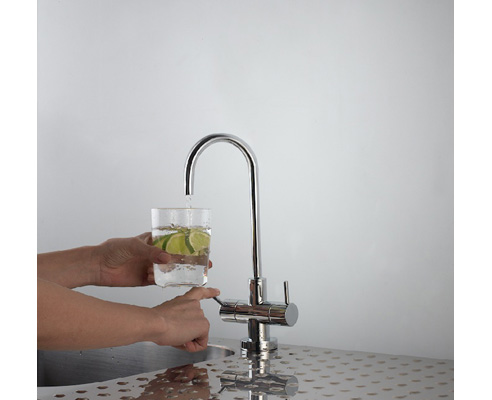 Now the Zip Chilltap delivers something extra!
When you want chilled filtered drinking water, the Zip Chilltap Extra delivers instantly! However, what about those times when you'd prefer ambient (room temperature) drinking water?
Now you can have both from the one tap!
Zip Chilltap Extra delivers both instant chilled or ambient filtered drinking water with the flick of a lever!
Whatever you choose you can be sure you'll enjoy great tasting, healthier water because the Zip Chilltap Extra incorporates a superior triple action sub-micron* filtration system which is one of the most technologically advanced in the world:
Removes impurities smaller than one thousandth of a millimetre, including Cryptosoridium and Giardia. Reduces dirt, rust, asbestos fibres and other suspended impurities
Removes chlorine plus other tastes and odours to leave water crystal clear and odourless
Reduces common limescale build up inside the tank
*Five-micron filter option
Using a sub-micron filter in areas with excessively high levels of sediment in the water supply may require the filter to be changed more frequently than practical. In such areas, a five micron filter maybe substituted.