Wrought Iron Grills from Evalock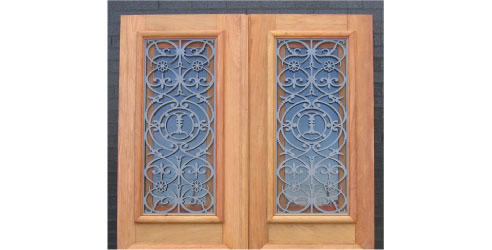 Wrought iron grills can be inserted into doors and windows making it a security door as well as a flyscreen at the same time. The glass panel section can also be opened to allow ventilation.

Many door styles are suitable for this application. A popular option to replace the security door, where security is required.