Greenflame Briquettes Carbon Neutral from Evalock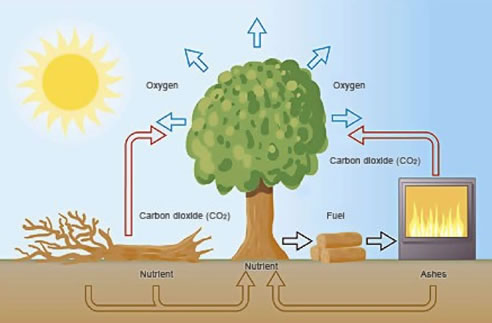 Some people ask how is it Carbon Neutral?
Carbon is an essential element in photosynthesis for the growth of trees, thus burning timber is classified carbon neutral, as the carbon released in the atmosphere is then taken up during the photosynthetic reaction, closing the carbon cycle.
Greenflame is also renewable and sustainable, as timber is sourced from 100% controlled forestry, plantation timbers and FSC. Greenflame takes the by-product of timber manufacturing in Australia and turns into a high quality high-energy efficient timber briquette fire fuel that is easy to light.