Eco Friendly Wall Cladding Brisbane from QT Systems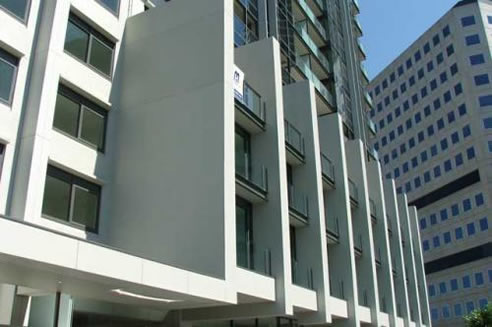 The QT®EcoSeries Exterior Wall Panels
These environmentally friendly panels are a masonry veneer wall cladding system with a cavity.
The QT®EcoSeries Wall Panel offers a solid substrate which can accommodate a wide range of finishes, has high thermal insulation and sound abatement, fire resistance and ease of construction.
QT®EcoSeries Wall Panels are manufactured from a recycled and material called 'Conpolcrete®' which consists of a blend of cement and recycled polystyrene.
Conpolcrete is a patented formulation made from recycled polystyrene, cement and binders. QT Systems is committed to Eco-Friendly practices and currently recycle approximately 500,000 litres of polystyrene each week that would have otherwise gone to landfill.