Achieve Modern Lines with Timber Slats from Atkar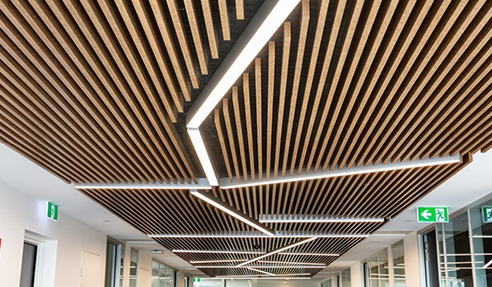 Modern Lines: Why we're seeing timber slats in building design more than ever
Concrete and steel may have dominated the architectural world over the past few decades but timber slats are increasingly gaining popularity as architects and designers material of choice.
Praised for its sustainability, quality and speedy construction time, timber offers a versatile and aesthetically pleasing alternative to other popular building products. Advances in technology mean that fire-rated, and acoustically-rated options are now available in a vast array of finishes that make timber a perfect choice for any project.
At Atkar we have seen the rise in popularity of timber slats firsthand, with orders for our timber slat product Au.diSlat increasing steadily over the past two years.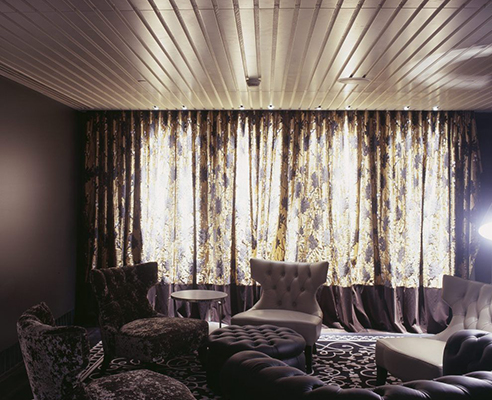 "Timber slats lend themselves to a return to minimal, material-driven spaces that champion natural textures and clean, organic lines, creating a continuous linear effect which is equally at home in contemporary or traditional spaces," says Ben Sangster, an architectural consultant at Atkar.
Several recent projects demonstrate the many ways timber slat are being incorporated into modern design for both functionality and aesthetics.
French provincial styling was achieved at popular French eatery Bistro Guillaume through the use of an integral seamless Au.diSlat ceiling solution with a high gloss finish. Not only did the timber create a provincial style ceiling, but it also provided the restaurant acoustic performance to reduce noise plus a comfortable dining atmosphere for patrons to relax and enjoy. Similarly, Huntingdale Golf Club adopted the slatted Au.diSlat ceiling system in a stylistic spotted gum finish to complement the unique folded roofline design of the clubhouse, bringing acoustic perfection to the dining and communal spaces.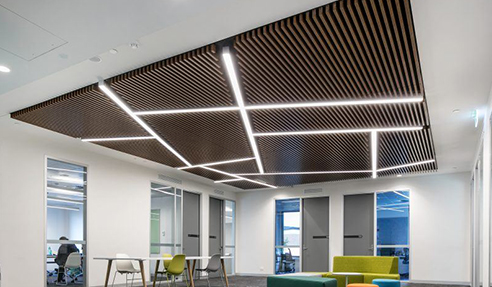 It's not only hospitality design which is embracing timber slats, with Au.diSlat recently specified for the revamped Simond's Stadium, home to the Geelong Football Club, state-of-the-art Victorian Comprehensive Cancer Centre, and Trinity College's cutting-edge precinct at the University of Melbourne. Mounted in a modular panel array and treated acoustically with our integrated acoustic backing, the Au.diSlat creates a distinctive, 3D effect that is suitable for both commercial and domestic projects.
"We believe that along with its acoustic qualities, Au.diSlat offers a unique 'less is more' design philosophy that demonstrates a design simplicity that the market is clearly looking for," says Ben.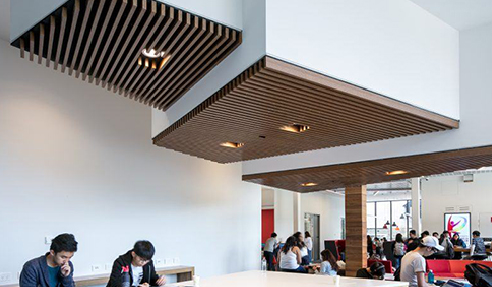 "Au.diSlat is easy to install, is custom designed, and manufactured to each specific project's requirements exactly, another reason why we expect to see it continue as a top seller."
Contact Atkar or head over www.atkar.com.au to learn more about Au.diSlat timber slats today.