Gentle Acoustic Linings for Hospitals from Atkar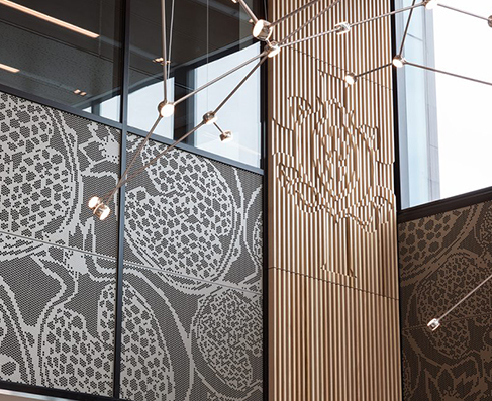 Gentle Acoustic Linings for St John of God Hospital - Berwick

Project: St John of God Hospital, Berwick Architect: Silver Thomas Hanley (STH) Builder: Hansen Yuncken Range: Infinity Premium Acoustic Solutions Range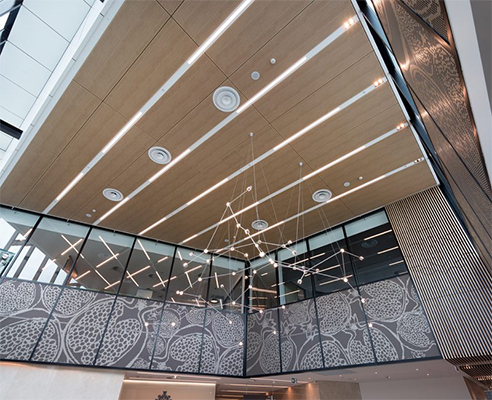 Products:
Au.diSlat Ax40F finished with Inluxe™ Image Tasmanian Oak
Custom Au.diSlat Ax40F in solid Tasmanian Oak
Au.diPanel FR MDF finished with Inluxe™ Image Tasmanian Oak
Au.diVoglFuge 8/15/20R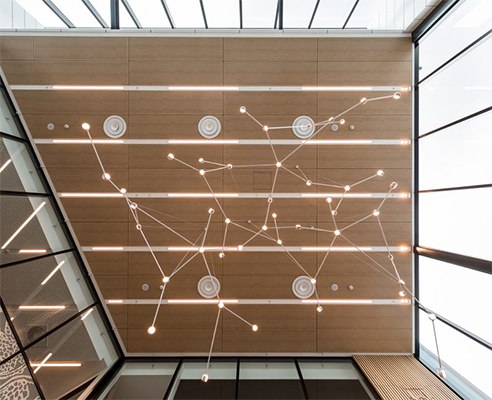 The Project Brief
A prestigious new hospital providing 210 beds, 8 operating theatres, the first Intensive Care Unit for the region and a comprehensive range of cardiac services.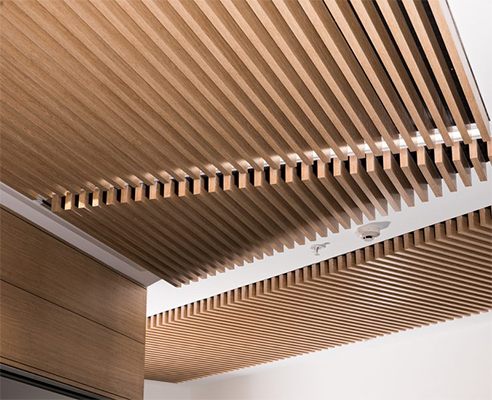 The Solution
Atkar collaborated extensively with STH and Hansen Yuncken to coordinate and deliver over 35 individual ceilings across 5 levels of the hospital. The main entry features the SJOGH emblem carved into Atkar's Au.diSlat, an entirely custom product resulting in a stunning visual impact. The Au.diSlat flows down the wall and seamlessly returns to form the corridor ceiling. Most importantly, these visually inspiring designs throughout the hospital play a critical role, bringing an acoustic balance to the atmosphere of a busy and sensitive environment.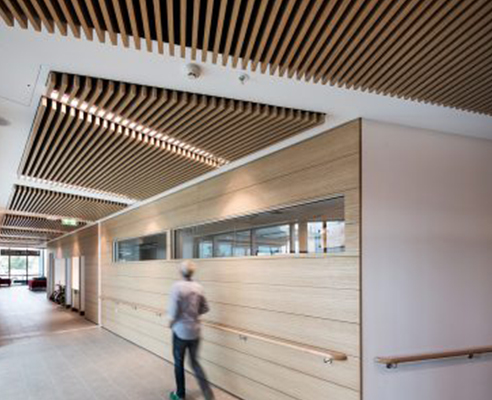 Learn more about the gentle acoustic linings for hospitals by visiting www.atkar.com.au.