Flood Barriers for Heavy Vehicle Areas by Flooding Solutions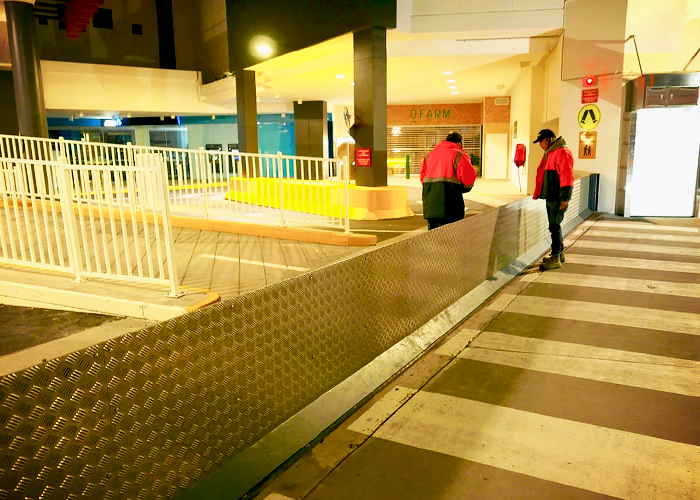 Ram Push by Flooding Solutions is a heavy-duty self-closing flood barrier perfect for heavy vehicle areas like basement carpark entry ways, public walkways, shop front entries, and much more. A real game-changer, this flood barrier automatically rises from the ground, instantly capturing rainwater to prevent flooding ingress into the protected area. Activated at just the push of a button, assigned personnel can easily control them remotely via mobile phone.
In a testament to the exceptional durability of these flood barriers, Flooding Solutions has prepared a brief demonstration. Watch this 8-wheeled and fully loaded truck successfully traverse these Ram Push flood barriers;
When not in use, Ram Push disappears, recessing into the floor as if it is part of the structure. They are pushed 90 degrees down by powerful hydraulic rams. Learn more about these heavy-duty flood barriers by heading over to www.floodingsolutions.com.au today.