Passive Flood Barriers for Apartments by Flooding Solutions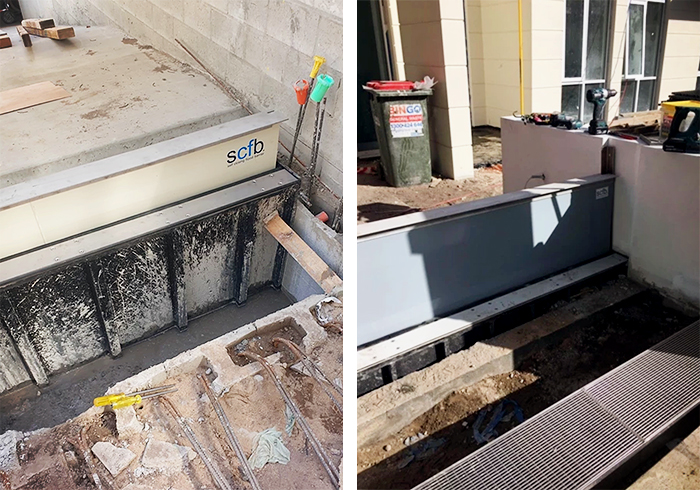 Flooding Solutions has successfully installed two Hyflo SCFB™ passive flood barriers for the Alpha and New Haven apartment developments in Maroochydore, Queensland. The intent of the developers was to maximise the protection of residents in the event of a flash flood, and Flooding Solutions were the obvious choice.
In action, these passive flood barriers by Flooding Solutions automatically close to seal entries before water can breach the opening. Designed to do away with the limitations of manual flood gates, Flooding Solutions' passive flood barriers operate without the need for human intervention or electricity. Additionally, thus far these passive flood barriers have recorded a 100% deployment success rate.
Hyflo SCFB™ passive flood barriers from Flooding Solutions also provide an economical advantage. Built with a design life of 100 years, residents are guaranteed an effective flood defense system with low maintenance and operating costs.
For more information about the Hyflo SCFB™ passive flood barriers for apartments, visit www.floodingsolutions.com.au today.