24/ 7 Flood Doors for Buildings from Flooding Solutions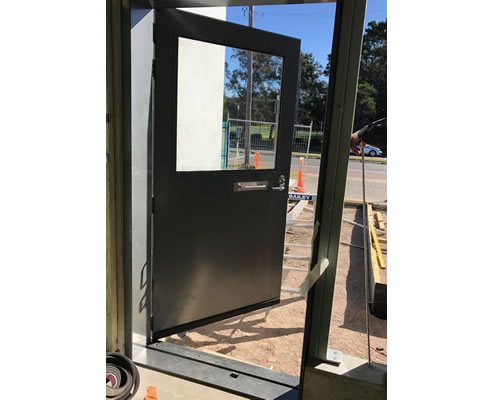 Reflecting concerns about climate change and predicted increases in severe weather events, Consent authorities are demanding higher standards of flood defence preparation in the construction of new buildings. In response, Australia's leading supplier of flood mitigation devices for property protection, the Flooding Solutions Advisory Group has introduced access doors that also offer flood protection to the full height of the door frame.
When closed and latched the door & barrier combination protects from flooding 24/7. This eliminates - the need to have day and night flood monitoring, - the need for someone to deploy a flood protection barrier.
The 24/7 flood door is excellent for flooding conditions that may happen without notice, The door comes pre-hung on the frame, ready to install, and can be fitted with standard panic hardware or other specialized locking and latching hardware.
The 24/7 flood door now offers enhanced visibility via toughened glass that can constitute up to 65% of the door panel area.
FOR FURTHER INFORMATION: Info and brochure download: https://www.floodingsolutions.com.au. Go to the Products drop down menus and click on 24/7 flood door.