Reflectapanel reflective foil polystyrene panel from Solartex
Insulation Solutions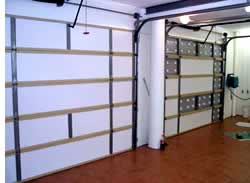 A white, laminate finish and reflective foil backed polystyrene panel. Ideal for new & retro-fit factory roofs & ceilings.
Benefits
Stops 97% of radiant heat from roofs.
Stops condensation.
Improves thermal & acoustic insulation.
Enhances light on factory floor.
Four zero fire rating.
Effective clean ceiling finish.