Ram Push Self Closing Flood Barriers by Flooding Solutions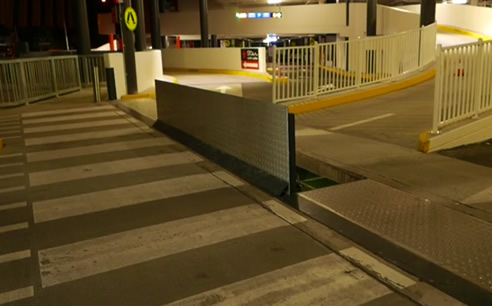 Ram Push Self Closing Flood Barriers are used to protect a wide variety of building openings, from car park ramps and mall walkways to shop entries and residential garages. They often have been used to satisfy development authority conditions for flood protection.
Flooding Solutions, Australia's leading provider of Australian-made flood protection products, includes the Ram Push Self Closing Barrier in the company's wide range of flood mitigation devices. The device has innovative features that enable a fast, secure and seamless deployment in times of flood emergency.
Key Features of the Ram Push Self Closing Flood Barrier
Top of the Line Product Specification
The Ram Push has a centralised control panel system that activates the deployment procedures and the audible and visual alarms. The flood barriers have a permanent power supply that operates with a 24-volt battery park, independent to the main power. It can run for up to 7 days without recharging from the main power supply, a perfect solution for severe storms and flash floods.
Ram Push is equipped with a Bucher Hydraulics double acting 24-volt D.C Model M - 3551 Power Pack Unit. Supported by a heavy duty Duragal R.H.S - grade C450LO that complies with AS 1163. The 24-volt Operational Control Panel comes with sensor-control float level switches for visual and audible warning alarms, and adjustable time step to barrier deployment signal and system testing function.