Dutchdam Flood Barriers from Flooding Solutions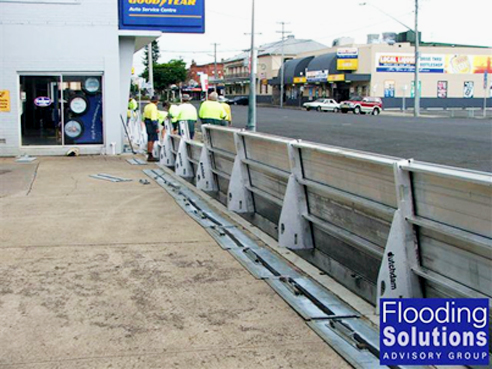 Flood protection devices are a necessity especially for structures that are constructed near flood prone areas like ports, rivers, and lakesides. With the evidently harmful effects of global warming and climate change, one can never be sure if a flood is about to occur.
Flooding Solutions Advisory Group offers a wide range of flood protection barriers designed for different structures. They have products that target a number of different sized openings from basic residential doors to wide open spaces.
Because floodproofing is imposed by most local councils to ensure the safety of people in and around infrastructures, it is essential that choosing the best products for their designated purpose be observed.
Acting as a standby flood levee, the Dutchdam by Flooding Solutions Advisory Group can be deployed immediately during emergencies. This flood barrier is installed permanently into structures such as quay walls, footpaths and roadways.