Commercial Insulation Sydney from Solartex Insulation Solutions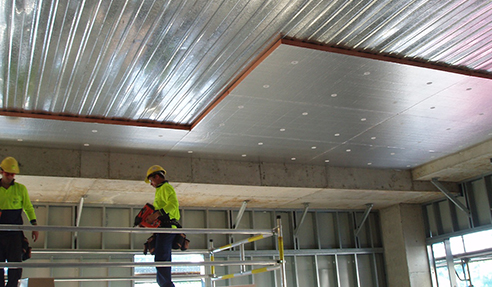 Solartex Insulation Solutions has greatly contributed to reducing energy consumption through its array of commercial insulation products and services. From roof to underfloor insulation for multi-storey buildings, steel factories, and cold storage facilities, the team has everything covered.
Hot, cold, and noise insulation experts Solartex have been in the business for more than 20 years, establishing a reputation for high quality and innovation in Sydney. Through their adherence to a gold-quality standard of products and services, Solartex has emerged as the most trusted insulation brand by various construction companies, designers, and specifiers.
Commercial insulation services include professional advice on insulation products and applications, customised insulation to suit any architectural need, and the supply of a comprehensive range of thermal or acoustic insulation. Installation of insulation products is performed by a skilled and experienced team who are trained in-house by Solartex's professionals.
Head on over to www.solartex.com.au for more information on Commercial Insulation in Sydney.