Grass Tiles for Ballast Roof Systems from Solartex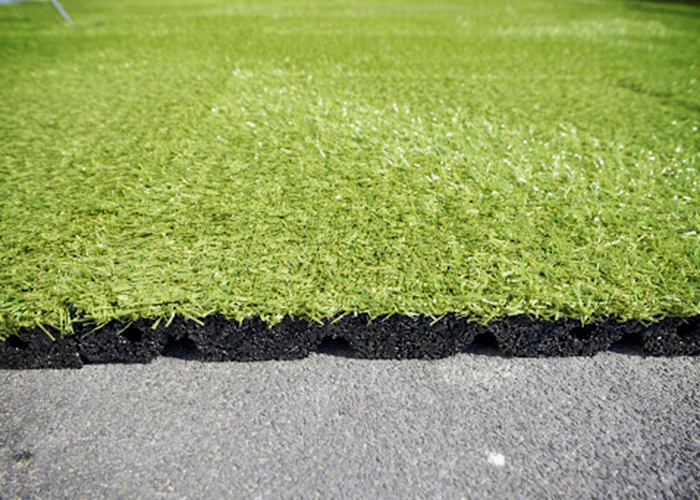 De Boer Grass Tile - Your Roof Ballast Alternative
De Boer Grass can be used in conjunction or as an alternative to gravel/paver ballast roof systems. These rubber tiles are constructed with a top layer of artificial grass. The artificial grass is pressed onto the rubber in such a way that the tile remains porous. The advantage of artificial grass tiles is comparable to standard rubber tiles; they have a softer and more luxurious top layer and do not require a top loading of sand to weigh roll out systems down.
The easiest way to have a lush, green lawn all year round without maintenance!
The drainage structure featured on the artificial grass tile ensures that water is channelled away quickly leaving the artificial grass to dry out in a short time. Without drainage, artificial grass can stay wet for a long time (especially if loaded with sand).
The grass tiles are available with dowel joints. On two opposite sides there are four holes - plastic pins are inserted into these holes allowing the tiles to be joined together.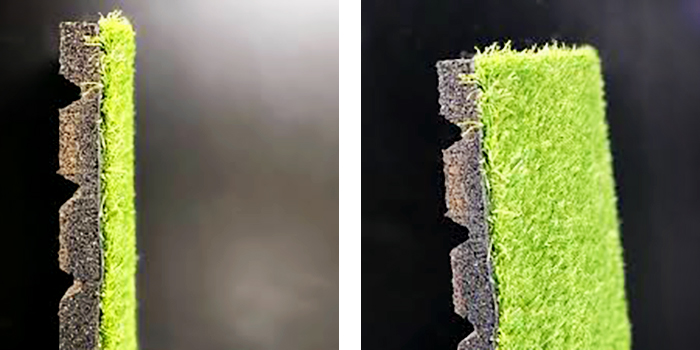 Benefits
Can be placed directly on roofing (except PVC roofing).
High quality top layer of artificial grass.
Lightweight - 18kg/m².
Underside of tile is studded to enable water to drain away.
Handy to use compared to four-metre-wide artificial grass roll (no sand required).
Low waste due to dimensions of 500 x 500.
Stable positioning.
Anti-theft.
Dismantable and transportable.
Five year guarantee on wear resistance.
Specifications
Colour: Green.
Dimensions: 500mm x 500mm.
Area of tile: 0.25m².
Area 1 m²: 4 tiles.
Thickness: 30mm.
Porosity: 250mm per hour.
For more information regarding Grass Tiles for Ballast Roof Systems from Solartex, visit solartex.com.au.