Evalock Cedar Windows & Doors - custom entrance solutions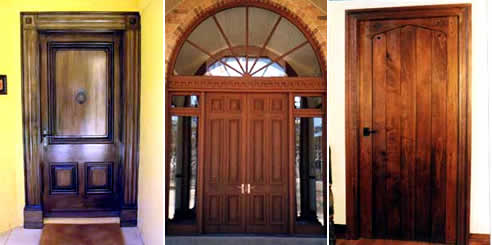 We at Evalock believe that doors are very personal and clearly reflect the personality of the owner and the house. They are the first thing you see as you arrive at a home and as they say, first impressions are the most lasting.
Our doors are custom made in thicknesses from 43mm to 60mm, even more if you can supply an appropriate locking system. As our name states we manufacture in cedar, a most stable softwood timber with warm hues. We also manufacture in Rosewood, Kwila, Oregon, Recycled Oregon, New Guinea Walnut, Tawn, Jarrah and American White Oak, although we do not recommend AMO for very large doors.
There are many types of doors and here at Evalock we manufacture them all;
Entrance doors internal doors.
Bi-fold doors double doors.
French doors sliding doors.
Cavity sliders stacked slider.
Bring your ideas, drawings or photographs and we will work with you to produce a door of everlasting beauty.