Flood Barrier and Flood Roller Door in One Flooding Solutions Product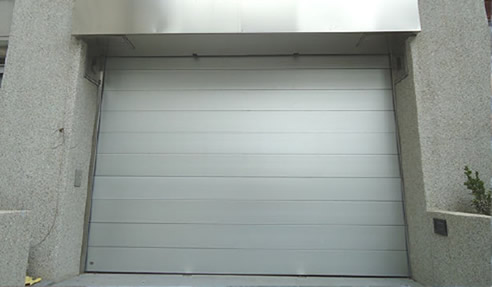 Flooding Solutions Advisory Group always puts innovation at the forefront of their of their values, as they continue to manufacture flood protection devices that deliver more than what clients expect.
Flooding Solutions Advisory Group' Flood Roller Door doubles as a flood barrier that gives enhanced security, high performance and maximum protection from the devastating effects of flood water. Made from sturdy aluminium slats, bounded by a stainless steel frame, Flood Roller Door can span widths up to 7000 mm in a single opening.
A lot of thought was put into the development of this product. Flooding Solutions Advisory Group designed automatic operation for different purposes. For day to day use, Flood Roller Door is activated with a push of a key ring transmitter. For emergency floods, Floor Roller Door turns into a flood barrier via its self-closing flood protection mechanism. Flood water initiates a deployment sequence that compresses the barrier seals, without any form of human interaction whatsoever.
Using state of the art technology, Flooding Solutions ensures that Flood Roller Doors offer operational safety via visual and audible pre-deployment alarms. This product also features sensors that can detect entrance obstructions that could prevent barrier deployment. And like most Flooding Solutions products, Flood Roller Doors are built with a fail-safe uninterrupted power supply, ensuring that it is isolated from mains failure. 24-volt batteries on permanent charge are the exclusive power supplies of Flood Roller Doors.
As leaders in manufacturing and rendering services for flood protection, Flooding Solutions Advisory Group upholds their reputation as innovators in the building and construction industry. Their products have been used for many notable projects for both public and private installations.
Visit www.floodingsolutions.com.au now to learn more about Flood Roller Doors and several other flood protection products!