Eco Friendly Wood Veneer Cladding from SGI Architectural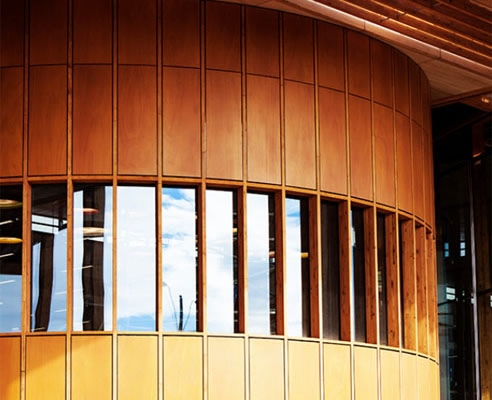 Victoria's The Melton Library and Learning is the first library in Australia to be awarded a 5 Star Green Star - Public Building Design PILOT rating from the Green Building Council of Australia (GBCA). The building is focused on a sustainable design and being energy efficient, hence the extensive use of Prodema, ProdEX Pale.
Prodema is one of the only companies on the market manufacturing exterior facade panels with wood veneer and one of the very few to launch "friends with nature" and hold a PEFC certificate. This plan and certification supports all matters related to sustainable forest management and guarantees that the wood and other products of the woods origin used to manufacture the ProdEX panels are sourced from forests that are environmentally and sustainably managed.
Awards won:
- Sustainable Architecture Award 2014
- Public Architecture Commendation 2014