Light Reflecting Timber Cladding from SGI Architectural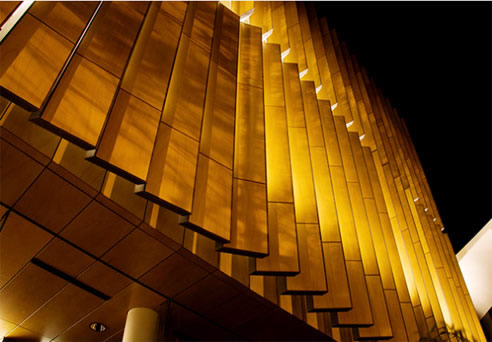 Surry Hills library is located right the heart of Surry Hills in Sydney. The building is unique and combines beauty and functionalism. A key project objective was to establish a new Australian standard of excellence for environmentally sustainable design in civic buildings. The building incorporates many sustainable design innovations and seeks to integrate these into the architecture and explore the expressive potential of such systems.
Prodema ProdEX panels were constructed into a solar-tracking timber louvre system on the eastern elevation to filter and control sunlight and view throughout the day. The warm timber form was lifted above the ground to create transparency and accessibility as well as offer glimpses of occupation.
The project has been rapidly embraced by the community and well received by the industry being awarded UDIA Excellence in Sustainable Design award and the Australian Timber Design Awards Public Building high commendation.
"The Centre has been designed to achieve excellence in sustainable design and set new high standards in environmental performance for multi-purpose public buildings. [It] will be a starting point for the development of a green rating system for public buildings... [and] an innovative example of design and sustainable design possibilities." - Clover Moore MP, Lord Mayor