SupaVent wind powered ventilators by Solartex Insulation Solutions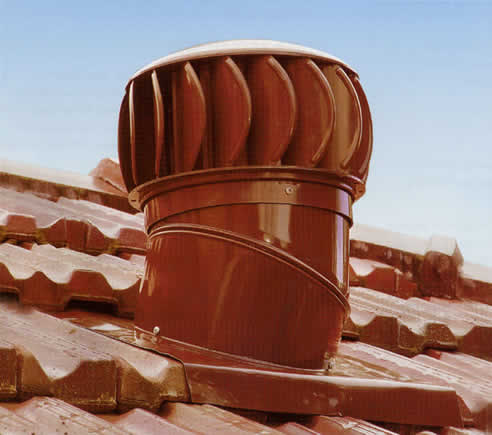 A new generation wind powered ventilator which incorporates advanced vertical vane technology designed and manufactured in Australia from CSR Edmonds. Natural ventilation makes your home breath easier. Heat and moisture in roof spaces affect personal comfort levels and health of your home.
Heat - roof space temperatures, during the warmer months, can reach in excess of 60 degrees celsius. Heat radiates downwards causing discomfort in living areas and forces air conditioners to work harder. Even the effectiveness of ceiling insulation can be reduced by he additional heat load.
Moisture - During the colder months, water vapour from showers and cooking is drawn into roof spaces and can condense to form up to 12 litres of moisture. This can affect insulation efficiency, cause mildew on walls and ceilings and contribute to a damp environment.
SupaVent, together with under eave vents and/or Whirlymate, reduces heat and moisture problems by ensuring adequate roof space ventilation.