Ambience Aluminium Shutter Sydney from Verosol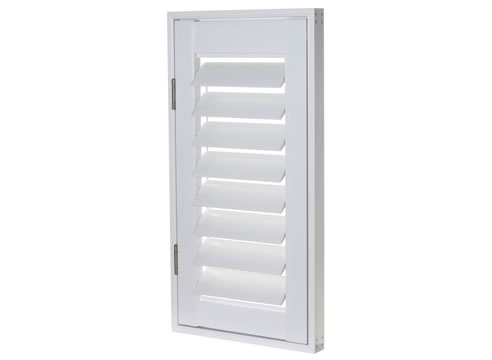 Verosol's Ambience Aluminium Shutter features a light weight frame with an aluminium control rod, allowing for full closure of the blades in two positions. The control rod is positioned on the back of the shutter, giving the appearance of clean cut lines. A range of functional, quality hardware is supplied with this shutter providing the complete package.
The Ambience Aluminium Shutter offers sleek and subtle lines, usually associated with internal products, thus creating a consistent smooth transition from indoor to outdoor when combined with our Timber Shutter range. Made from 1.4 gauge marine grade aluminium with reinforced connecting joints. The shutter blades have a reinforced centre spine, which allows for greater impact disbursement.