Baffle Block sound control from Solartex Insulation Solutions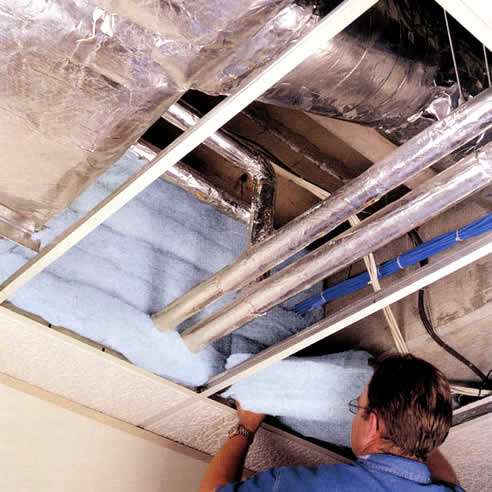 Inter-office sound control systems manufactured by Autex Insulation. It's a proven fact that high levels of noise in an office or other work area can severely impact on the productivity and well-being of occupants. Office areas featuring suspended ceilings can particularly suffer through transmission of noise through the ceiling cavities.
Control of this noise between offices and other rooms is critical in many situations to ensure a productive and stress free environment. Autex Insulation has developed ceiling baffle systems that can dramatically reduce sound transmission between rooms.
There systems have been designed to allow for easy installation in both new and existing buildings. In new buildings they should be designed and installed in conjunction with a partition system incorporating Autex Sound Blanket (ASB) infill to minimise sound transmission through walls.