Flood Protection Roller Doors with Self Closing Option by Flooding Solutions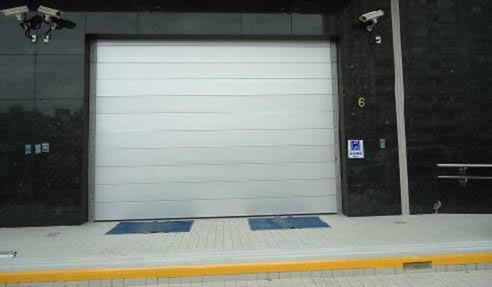 Flooding Solutions is a leading provider of flood protection doors for buildings in Australia. The New South Wales-based company has established an outstanding reputation in their advocacy for safety and security from the adverse impacts of flooding. Through constant research and innovation, Flooding Solutions has developed the top-quality resources for extensive flood defence systems in both commercial and residential properties.
Self-Closing Flood Protection Doors for Buildings
Among the first line of flood defence is the installation of flood protection doors for buildings. Flooding Solutions' Flood Roller Door - is a flood barrier and roller door, all in one.
The Flood Roller Door features a functional design, comprised of a stainless steel frame and aluminium door slats. These elements are of top-quality metal fabrication to achieve a robust, hard-wearing build. Hence, Flooding Solutions ensures reliable performance and long-lasting service with their flood protection doors for buildings.
On regular days, users can automatically operate the Flood Roller Door through the logic control box at the push of a key ring transmitter. The Flood Roller Door can also be equipped with self-closing technology for enhanced security and flood protection.
With the self-closing option, the Flood Roller Door effectively defeats the need for any human intervention whatsoever. The operational mechanism uses the force of captured floodwater during the onset of flooding episodes. This hydraulic pressure activates a sequence that compresses the seals of the flood protection doors for buildings.