Sylvania Briteline Raptor LED Floodlight from Gerard Lighting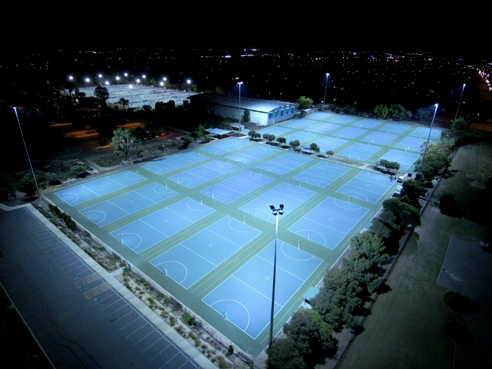 Community Netball Courts Upgrade to LED
The multi-million-dollar Kingsway Sporting Complex in Madeley, Western Australia, has undergone a redevelopment of their facilities with the aim to encourage more people to engage in local sports, leading to healthier and happier individuals and safer communities to live in.
With a steady increase of Netball teams in the past few years and the need for quality and performance in lighting, Gerard Lighting was tasked to illuminate 30 netball courts with the latest LED technology, part of a 43,000m² area.
Gerard Lighting has previously contributed to other sporting areas at the Kingsway Sporting Complex including five soccer, two rugby and one AFL field and a few training zones.