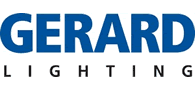 Company Profile
As one of Australia's leading manufacturers and distributors of premium residential, commercial, roadway and infrastructure lighting, the Gerard Lighting Group is at the forefront of innovative, sustainable and in-demand lighting solutions. Founded in 1920 and with offices in each capital city of the country, the Sydney based company features an in-house engineering and design team that allows the company to swiftly develop new products and produce customised lighting solutions. Housing premium lighting brands such as PIERLITE, Sylvania, Crompton, Diginet, Concord, DOT, Disano, Siteco, SIDE and Planet Lighting – the Gerard Lighting Group delivers world-class lighting design, engineering, manufacturing and distribution around Australia and New Zealand.
Gerard Lighting
1300 799 300
96-112 Gow St, Padstow, NSW, 2211
* If you would like to update the text on your profile page, please contact Spec-Net.