Ambience Roller Blinds for Myer Headquarters from Verosol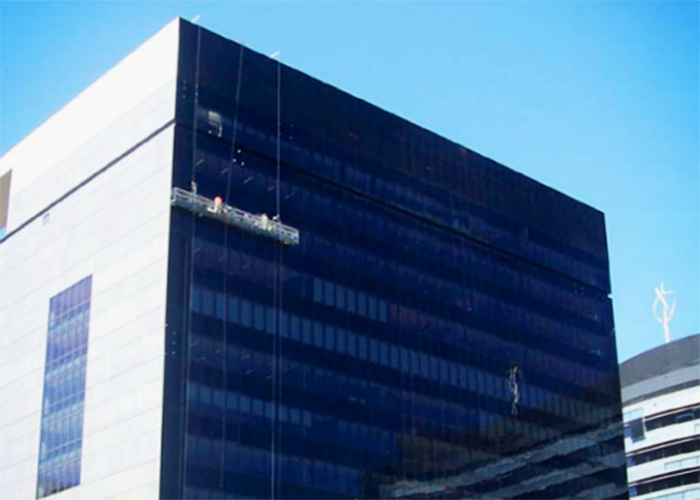 Docklands, Victoria - Verosol proudly presents the successful office fit-out of the Myer Headquarters using their efficient and stylish Ambience roller blind range. For the Myers Headquarters, Verosol supplied ther Ambience Roller Blind and Ambience Multi-Link Roller Blind, best suited for the building's large window spans. This window furnishing solution utilises a single chain to seamlessly operate multiple blinds - eliminating the need for unsightly cords that can easily get tangled with daily use. In particular, the two-in-one, multi-link blind facilitates greater control with uninterrupted views, added privacy, and indoor/outdoor accessibility.
Ambience roller blinds from Verosol boast durable, day-to-day use and are roller blinds comprising high-quality materials but without the hefty price tag. Featuring only the newest generation hardware, take advantage of their easy installation, spring-assisted operation, range of accessories, plus suitability for both residential and commercial use. Aside from effectively managing heat and light, the Ambience roller blind product range from Verosol has been purposely designed to enhance the mood and character of any room.
For more information on Verosol and the Myer Headquarters fit-out using their sleek, stylish Ambience roller blinds, please visit www.verosol.com.au today.