Safe and Secure Flood Proofing with Hyflo Self-Closing Flood Barriers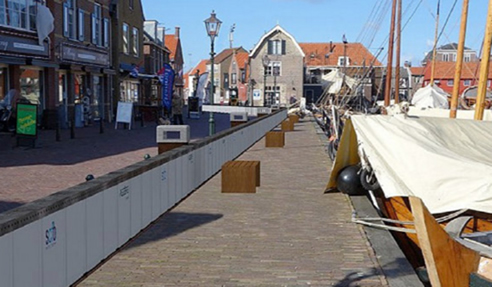 Hyflo Self-Closing Flood Barriers (SCFB™) take flood protection to a whole new level, with its unique design and mechanism. There are plenty of flood protection devices available in the market today, but nothing compares to the wide range of benefits and the high-performance Hyflo SCFB™. Hyflo SCFB™ is the first choice for immediate flood response and flood risk management.
The Hyflo SCFB™ does not require manual deployment. Whereas the manual deployment of demountable flood protection devices often require considerable time to be assembled, the Hyflo SCFB™offers an immediate response in emergency situations like flash flooding and storm surges, where there is risk not only to property damage, but also to human lives.
Hyflo self closing flood barriers provide a real-time and efficient flooding solution. The system uses the sheer force of the rising flood water levels, to activate the barrier automatically. By doing this, it eliminates the need for human intervention and reduces the risk of accidents or mistakes that might occur during deployment of flood barriers.
As the water levels enter the pit and fill up the inlet pipe recessed below the ground, the flood wall starts to float and rise. The flood wall will lock into position as the enclosed basin is filled up with floodwater, making a watertight seal and holding up the flood barrier wall, into its activated position. When the flood waters subside, water inside the basin drains out into the one-way check valve and the flood wall returns to its resting position.