Shop Electrical Accessories & Fittings Online from Ampere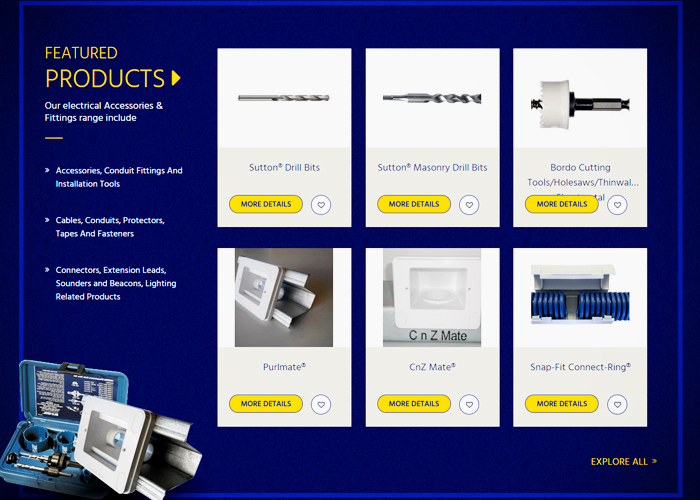 Australian owned and operated company, Ampere has made life easier for electricians and specifiers seeking quality electrical accessories and fittings. Ampere's user-friendly website features an easy-to-navigate online catalogue that allows visitors to explore and enquire about all electrical accessories and fittings available for purchase. All electrical products from Ampere are available from the major electrical wholesaler outlets around Australia, simply find your nearest distributors.
The Ampere electrical accessories and fittings product range includes:
Accessories, Conduit Fittings, and Installation Tools
Cables, Conduits, Protectors, Tapes, and Fasteners
Connectors, Extension Leads, Sounders, Beacons, and Lighting Related Products
Ampere also assists their clients find the right product for installation in new buildings or renovations. Shop and enquire at www.ampere.com.au today.