The Vrtikl free-standing fireplace by Jetmaster Fireplaces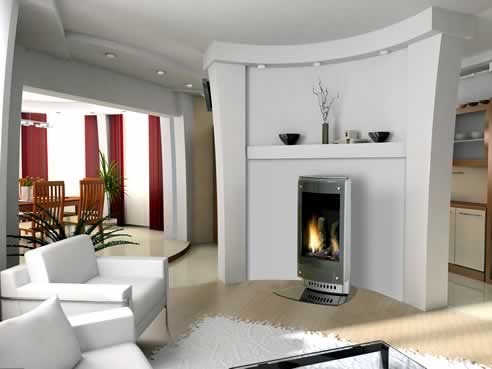 Jetmaster have released the Vrtikl freestanding balanced flue gas log fire - the ultimate design statement. The Vrtikl is ideal for corner installations. Features vertical or horizontal termination, large vertical viewing area with curved glass front, multi function battery operated automatic ignition.
No electricity is needed. The Vrtikl draws air from outside for combustion and has an airtight glass door. Unbeatable for your indoor air quality.