Flood Roller Door from The Flooding Solutions Advisory Group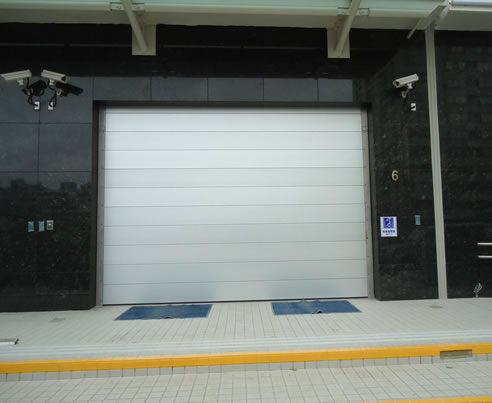 Flood barrier and roller door in one - a world first.
Australia's leading supplier of flood protection products, The Flooding Solutions Advisory Group has just launched the company's newest offering, the Flood Roller Door.
The Flood Roller Door operates like a normal security door in day to day use, however when required the aluminium door slats compress automatically, creating a very effective water seal to a water height of 1500mm.
Flooding Solutions Managing Director Keith Jackson advises that company's new Flood Roller Door is one of the most significant advancements in flood barrier technology that he has ever seen. "Very few products have the potential to change the way things are done in our category but that is exactly what the Flood Roller is about to do" he says. "Integrating flood barriers into buildings, particularly automated barriers, has always been a challenge as they have to be coordinated with other elements such as entry doors, or security gates, or structural floor slabs, often in places where space is at a premium. The Flood Roller will remove many of these issues, simplifying both design and construction, which will be welcomed by architects and builders alike".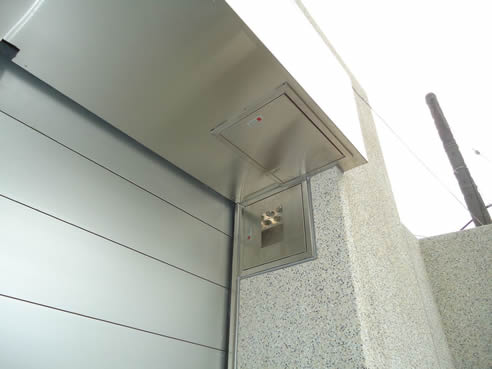 The Flood Roller Door consists of a stainless steel frame and aluminium door slats with seals that are compressed hydraulically.
For normal daily use the Flood Roller Door is activated at the push of a key ring button. To enable flood protection the Flood Roller Door can be installed with Self Closing technology, using captured floodwater to activate a sequence that compresses the seals with no human intervention whatsoever. Alternatively the flood protection function can be activated via pushbutton on the wall mounted control panel.
Operational safety is built into the system via audible and visual pre-deployment alarms. Sensors can be used to detect entrance obstructions and prevent barrier deployment.
The system features a "fail-safe" uninterrupted power supply that isolates the barrier from mains failure.
In September 2013 the Flood Roller Door was subjected to rigorous performance testing for impact resistance and water leakage by TUV Rheinland. This included a leakage test at 1500mm water height for 3 hours using the British Standard Institute's PAS 1188 -1 as reference. Insignificant leakage was recorded, far below the reference level.