Exterior Building Refurbishments Brisbane with Louvreclad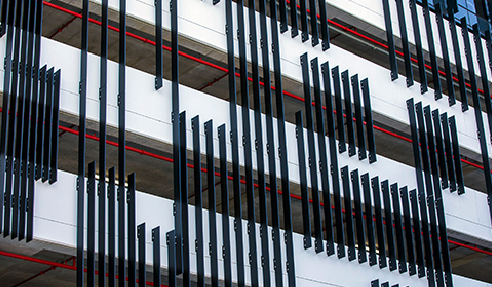 Louvreclad's high-quality exterior building refurbishment products in Brisbane are custom designed to fit specific requirements and designations of existing buildings, essentially providing a higher and longer market value, client retention, and investment returns through a new start.
A vibrant façade upgrade is obtained through a combination of various Louvreclad bespoke and proprietary products such as high-performance fixed ventilation and weather louvres, various louvred sun-screens including elliptical louvres and modulated screens that can be custom designed to suit the new façade design and more.

Louvreclad's product catalogue delivers more than a unique and delicate exterior appeal; its non-combustible, non-composite, and non-flammable attributes also promote:
A safer work environment.
A robust exterior structure.
Performance tested products to Australian Standards.
Green building solutions and the overall Green Star Rating for existing buildings.
The Louvreclad team works in an organised system with the latest technology, completing the refurbishment projects in the most economic and cost-effective way. To ensure the success of your building refurbishment project please get in touch with the Louvreclad design team early. Early Contractor Involvement can save time and money during the construction stage.
For more information about Exterior Building Refurbishments Brisbane, contact Louvreclad or visit www.louvreclad.com today.