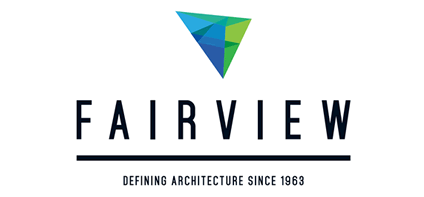 Company Profile
Fairview Architectural specialise in the design, manufacture & distribution of a suite of quality façade solutions throughout Australia, New Zealand & the United Kingdom. With almost 30 years' experience in the façade industry, Fairview is dedicated to consistently facilitating the successful delivery of innovative façades that meet the requirements and vision of each project.

With one of the largest stock holds in Australia, we have the ability to ensure a consistent and timely supply to our dedicated installer network. In addition to this, our flexible and innovative approach allows us to work closely with our clients to deliver the best possible project outcomes.

Our Mission
Innovative and proactive organisation, consistently delivering industry leading façade solutions; renowned for excellence of product and superior customer service.

Our Vision
To lead the industry through consistently facilitating the successful delivery of innovative façade solutions.

Our Values
Trust and respect / We work together to create a culture of interdependence built on trust, respect and dignity for all. Each person's contribution is critical to our success.
Achievement and Excellence / We strive for excellence in everything we do; we challenge our thinking and look beyond the obvious.

Customer Service / We serve people in a way that is above and beyond what is expected.
Meaningful Innovation / We are the Façade Company that invents products and solutions that matter.

Uncompromising Integrity / We are open, honest and direct in our dealings.

Solutions Minded / We are passionate about developing and presenting solutions for every project.

Fairview Architectural
02 6352 2355
18-20 Donald St, Lithgow, NSW, 2790
* If you would like to update the text on your profile page, please contact Spec-Net.