Aluminum Panels for The Paper Mill from Fairview Architectural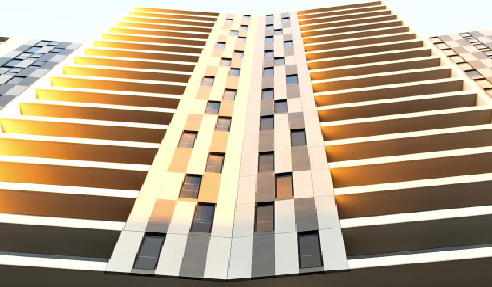 Sydney's Great South West's New Waterfront Neighbourhood
Sydney's Great South West takes pride in its newest and most sought-after new address, The Paper Mill on Georges River. The old heritage site is changing Liverpool's façade with its 4 new residential precincts, scenic greeneries, and world-class amenities, including dining hubs and public riverwalk that connects Casula Powerhouse to Liverpool Train Station.
Architecturally designed by Woods Bagot, Fairview Architectural teamed up with MN Builders to provide residents with the ultimate luxury living. The team provided non-combustible, aluminium panels, Vitracore G2, to add the ultimate finishing touch to The Paper Mill's elegant exterior in a combination of Zinc Light and Zinc Dark. These imitation metal finishes have become increasingly popular amongst architects and specifiers in recent months due to them offering the appearance of zinc but without the natural weathering.
As well as imitation Zinc finishes, Fairview has also produced a selection of natural metal finishes. Both the natural and imitation ranges are distinctive enough to provide a generous colour palette to compliment any project and can also be easily mixed and matched to produce a unique design as shown on The Paper Mill.
Learn more about The Paper Mill project by visiting www.fv.com.au.