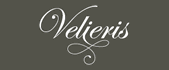 Company Profile
Velieris is a wholly Australian owned, family company, with 100% of our carpet manufacturing production in Melbourne.

Our name means 'fleece' and the heart of every Velieris carpet is the natural, undyed fibres of alpaca, wool and mohair. Using only the beautiful, naturally occurring colours of the fleece means minimal processing, saving both water and energy.

By not subjecting our fine fibres to the harsh dyeing processes has enabled us to retain the natural intefrity and softness of the fibre while reducing our environmental inpact so we bring you luxury, for life. The carpet retains resilience and is designed to age beautifully.

Our manufacturing facility has been designed to a world-class standard to effectively balance flexibility, allowing both short lead times as well as bespoke custom-designed projects.

The recent acquistion of the mini-scour from the CSIRO, perfectly compliments our intended capacity and in the future will give us control over the environmental inpact of our whole manufacturing process. From the raw fibre all the cleaning, carding, yarn-spinning and carpet tufting will be undertaken in-house.
Velieris
03 9496 8000
185-195 Ashley Street, Braybrook, Vic, 3019
* If you would like to update the text on your profile page, please contact Spec-Net.