Wool Carpet Range from Velieris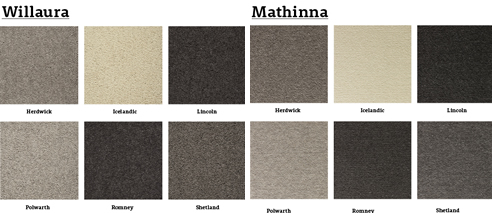 At Velieris our aim is make pure luxury carpets, using natural un-dyed fibres with no chemical treatments such as insecticides or insect resist treatments, flame - retardants, stain-block or repellency treatments.

Utilising 60% Un-dyed Wool in combination with 20% Un-dyed Alpaca Velieris has created our Un-dyed Wool Collection - Mathinna (Wool Plush pile carpet) and Willaura (Wool twist product) each in 6 natural colours. Being an un-dyed product, the first and most obvious difference is simply the feel - soft and luxurious. Harshness or damage from rigorous dyeing and heat induced drying process is eliminated with the feel further enhanced by the use of the remarkably soft and durable Alpaca fibre. Simply compare Velieris un-dyed carpet to any dyed and chemical treated wool carpets and you will tell the difference by feel. The Mathinna and Willaura ranges have been beautifully constructed to achieve the highest status in quality and performance. These products complement our Alpaca Carpet collection which has fast become the preferred choice for Australia's leading architects and designers.