Pewter Bluestone from iPave Innovative Paving Solutions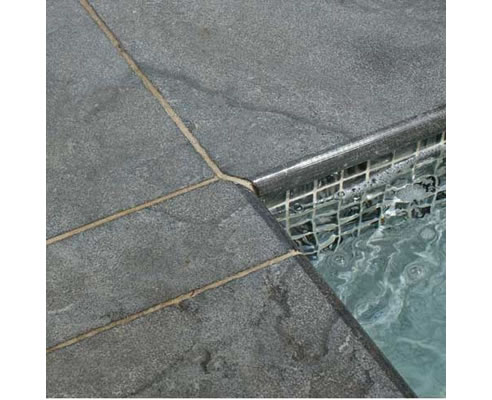 Bluestone is more of a commercial and convenient name for a natural stone product that could be a number of stone varieties.
The Pewter Bluestone is the Limestone variety of Natural Stone.
Light Grey when dry and becomes a darker grey when wet, these pavers and bullnose can be used for entertaining areas, swimming pools and step capping.
Available in 400mm x 400mm x 30mm Pavers and Bullnose.
*some pictures were taken when pavers were wet.