Innovative Pool Landscaping Solutions from iPAVE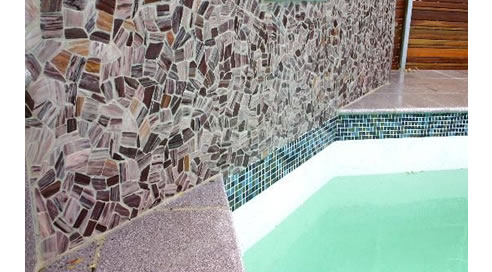 With a huge range of Pool Products that include Coping, Bullnose, Stackstone, Waterline Tiles and Pool Interiors, iPave are able to help you with all aspects of renovating or creating the perfect pool.
iPave offer a wide range of glass and ceramic mosaic pool safe waterline tiles, large and small format. Available in a limitless range of colours that will blend with / or contrast to the iPave Paving range.
Stackstone is made up of small pieces of irregular sized Natural Stone, glued together in panels that can be affixed over brick, besser block, blue board, or concrete, for both indoor and outdoor use. Stackstone cladding offers a convenient way of accenting retaining walls, pillars or water features for around the pool.