Space Saving Sliding Doors from Smooth Door Systems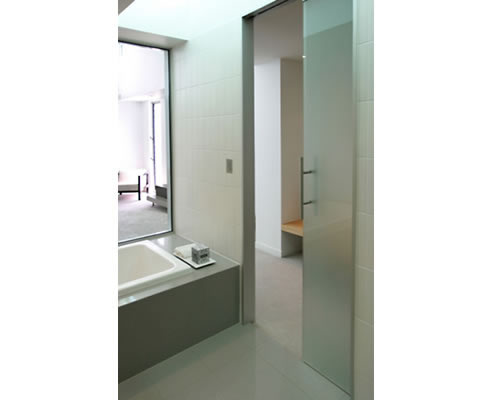 When you are purchasing or renovating a home, hotel, apartment or office, one of the biggest objectives - and in some cases, challenges, is to maximize every square inch of space available.
The conventional hinged door is no longer necessarily the most effective option when taking this objective into consideration. Consider the following - when opening a hinged door into a room or hallway, its swinging action must traverse a certain unobstructed arc, which on average equates to approx. 1.6 square metres per opening. If you extrapolate this otherwise unused space to every hinged door in the home or office and apply a monetary value to the total unused space, it will quickly become apparent that over time, hinged doors are not enhancing the value of your investment but rather reducing the amount of usable space which you have otherwise purchased.
On the other hand, a Smooth Cavity Sliding Door system requires no space as it simply and effortlessly slides into the wall, allowing for optimal use of the space on either side of the opening. Due to its high weight bearing capacity of 100kgs being its only restriction, Smooth Cavity Sliding Door Systems can carry bigger doors to create larger openings, which further enhances the 'open' feel to any room.
Furthermore, when using a frameless glass door, natural light can flood into the room creating a pleasant and vibrantly open feel to any room of the house or office.