Square Set Cavity Sliders from Smooth Door Systems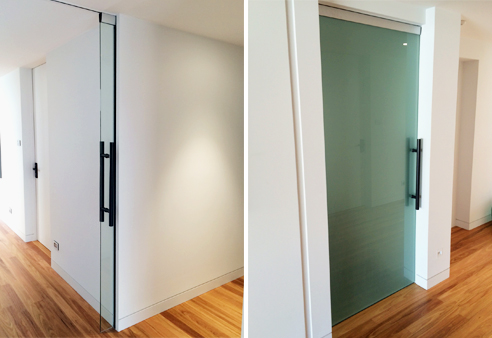 Due to the ever increasing market demand, Smooth Door Systems has successfully developed a Square Set Cavity Sliding door systems, with huge success.
Our square set (SQR) cavity door system is supplied with pre-fitted Commercial grade PVC square edge, perforated finishing bead and can be supplied to suit either 10 or 13mm plasterboard wall lining.
This newly engineered system takes away the prehistoric necessity for the builder to supply and install their own reveals and setting beads therefore eliminating the onsite expense of additional materials and labour.
It is suited for fast installation, achieving the clean modern look and is regularly used for Residential or large scale project works. This system, like all of our others, suits both frameless GLASS and TIMBER door blades to 100kg.
Please view our website for further details or contact us for a best fit solutions to your project needs.