Glass Partitions from Smooth Door Systems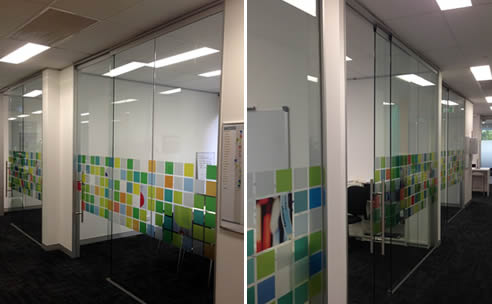 Our frameless glass partition (FGP) system is a unique addition to the Smooth Door Systems product range. Primarily, designed to be used on commercial Office fit outs, it has also extended out into the Residential sector, for applications such as home offices, studies or media rooms.
The basic system consists of a frameless glass door or bi-parting doors, sliding over an adjacent fixed glass panel. The glazing can be supplied in either a standard clear or opaque finish.
A set of Bi-parting doors can be manufactured to any angle between 90 & 180 degrees.