Cavity Sliders with Square Set from Smooth Door Systems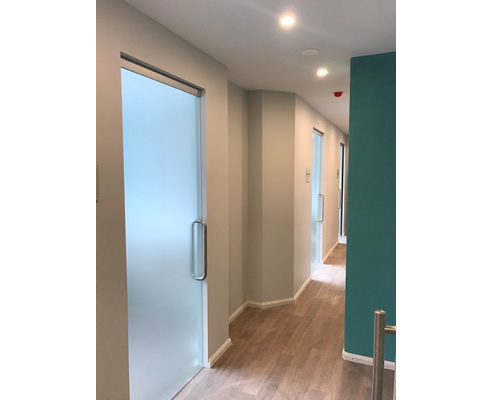 Due to ever increasing market demands, Smooth Door Systems has successfully developed a SQUARE SET Cavity Sliding Door system, with huge success..
Our square set (SQR) Cavity Sliding Door systems are supplied with pre-fitted perforated finishing beads to suit either the standard 10 or 13mm plasterboard wall linings but not limited.
This newly engineered system takes away the prehistoric necessity for the builder to supply and install their own finishing beads therefore, eliminating the onsite expense of additional materials and labour thus ensuring a quality installation.
This cost effective quality product is suited for fast installations, achieving the clean modern look and is regularly used on Large scale project works.
Together with the use of our FLUSH ceiling track makes this system the most desirable for that uninterrupted flow between rooms.