Overlay Sliding Doors from Smooth Door Systems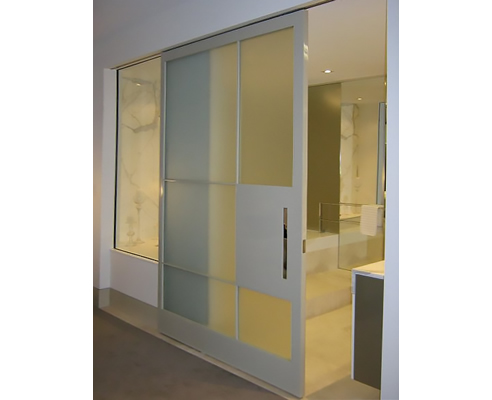 Our overlay (OVR) sliding door system is used for applications where the doors slide and rest over a adjacent wall structure.
Primarily, for applications where a door is required to close or separate room spaces and where there is no facility to create a cavity for the door to retract. With this system the doors remain visible at all times.