Custom Sliding Door Systems Sydney from Smooth Door Systems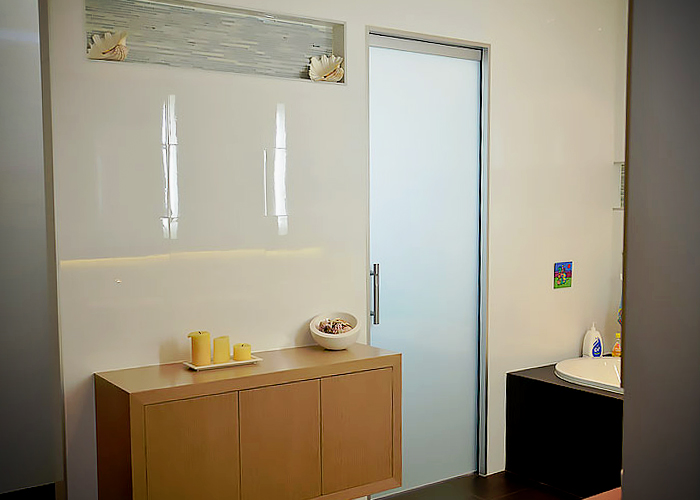 For the utmost custom sliding door, specify Smooth Door Systems. The Sydney company boasts a versatile range of high-quality cavity door and partition systems, including automatic sliding doors and frameless glass dividers. A bespoke sliding cavity door from Smooth Door Systems will ultimately elevate your interior design scheme as they are an ideal modern, stylish, space-saving, and discrete room dividing option for homes or offices.
These bespoke sliding door systems from Smooth Door Systems offer;
Space saving, aesthetically pleasing slimline design.
European designed door hardware with a load capacity of up to 100kg.
Effortless soft close and open for residential and commercial applications.
Slimline trim options and a uniform finish.
Custom character-adding anodized or powder coated finish options.
Quick and easy installation during or after construction.
Various panel options including frameless glass, timber, MDF, perspex, and more.
Get in touch with Smooth Door Systems today to find out more about their exceptional custom sliding door systems. Visit www.smoothdoors.com.au.