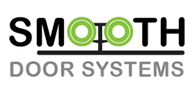 Company Profile
The Smooth Door Systems, cavity sliding door frame consists of slimline trims that continue along the entire perimeter of the opening, from the cavity collar, alongside the top track and down the closing end jamb. This achieves a beautifully uniform look and assists in concealing any imperfection in the plaster, which lines the wall and the bulkhead. The same exposed trims along side the track can be removed to allow the ceiling line to continue right though the walkway on the same plane. Furthermore, our system can accommodate different ceiling heights from one room to the next without jeopardizing its aesthetic appeal.

The system also eliminates the now 'antiquated' pelmet by allowing the door to be brought up to within 5 mm of the track without any exposed hardware. The bottom door guide is also strategically fixed on the inside edge of the cavity to achieve an obstruction free opening.

The end result is both aesthetically pleasing and extremely practical.

Smooth Door Systems
02 4577 2200
6/62 Argyle Street, South Windsor, NSW, 2576.
* If you would like to update the text on your profile page, please contact Spec-Net.