Cavity Sliding Door System from Smooth Door Systems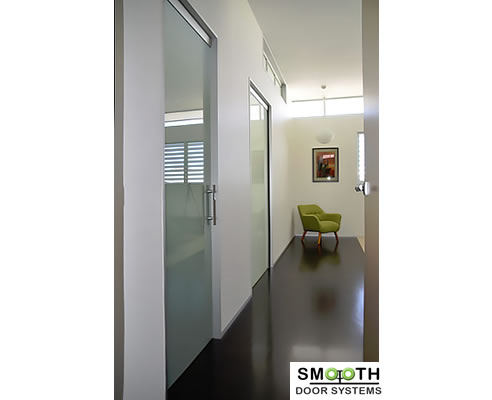 Our standard (STD) Cavity Sliding door system is supplied with clear anodised captive reveals and end jamb, all to suit 90/92mm studs. This system allows for rough cut 10-13mm plasterboard wall lining to tuck in behind the captive reveals and end jamb taking away the need for additional finish of these corner returns.
This system is ideally suited for quick installations, achieving a modern look with the added advantage of providing a better edge protection to the doorway. The exposed aluminium surfaces including the track can also be supplied in a powder coated finish, using AUS approved products.
We also have a large selection of alternative Cavity Sliding door systems available to suit Square Set, Shadow line, Ready to line applications. Please review our website to locate the best suited product for your application.