Automated Cavity Sliders from Smooth Door Systems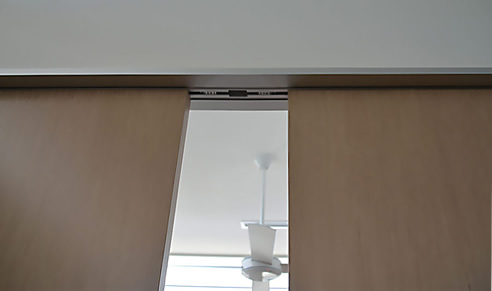 Smooth Door Systems' Automatic Cavity Sliding (ACS) door systems are fully custom made to suit your specific project requirements.
We use the products from our high quality Standard (STD) Cavity door system, together with advanced smart automation to achieve a fully automated cavity sliding door system, that suits both Glass and Timber door blades up to 120kg.
Smooth Door Systems works in partnership with the company Auto Ingress to achieve your specific automated cavity sliding door solution.